Plan and execute your most complex sales commissions programs to boost sales.
Plan and execute your most complex sales commissions programs to boost sales.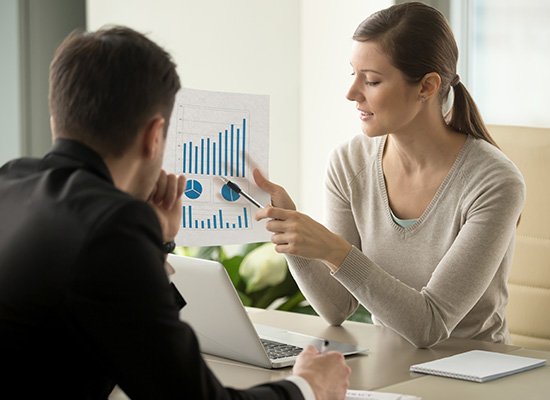 Use Sales Commissions to improve sales performance
Sales Commissions can be used as a tool to increase sales through engaging employees and/or channel partners. Using various metrics to calculate commissions such as revenue, margin, and growth in revenue allows you to achieve the goal of increasing profits.
Complete automation from setup to calculation, accrual to payment, reporting, and analytics
Automatically post accruals and payments to the relevant General Ledger accounts, and clear the payments' accruals, reducing reconciliation needs.
Setup territories in a flexible manner. They can be based on geography, account type, product lines, or any other attribute commissions can be based on.
You can use Excel Uploads for mass maintenance, or go through online to make changes manually.
Set quotas for your employees or channel partners on the basis of revenue, profit margin, growth, or any other data point.
Simulate and model incentive plans to achieve maximum benefit.
Set up multiple sales commissions or channel partners with varying rates on the same sales.
Model your most complex incentive plans quickly with preconfigured scenarios including Flat Rate, Quota Achievement, Tiered Volume, Tiered Growth, Multi Axis Tier, Graduated Commissions, Drawdown Commissions, PPM, and many more.
Give your salespeople or channel partners access to a dashboard that displays their earnings in real-time, with the capability to see a full breakdown of commission calculations.