Set your finances on the course to excellent health with IMA360
Innovation in the Pharma and Biotech industry is unparalleled than ever before. However, scrutiny over rising costs is rising and demand for transparency and accountability are increasing.
There are complex sets of transactions before a drug reaches the end consumer and all the parties play a critical role.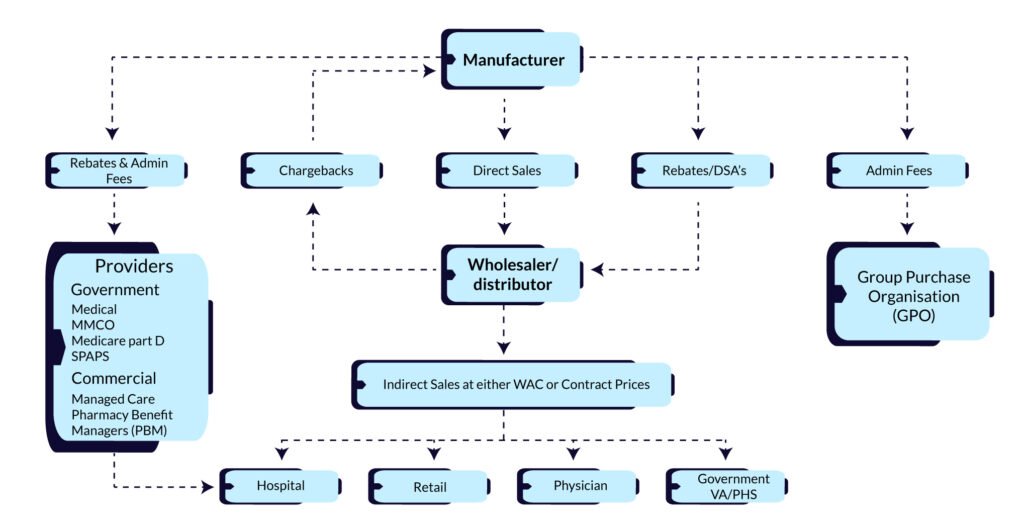 Compliance – Government Pricing
Automate compliance with Medicaid Drug Rebate (AMP and Best Price – Medicaid Claims), FSS Contract Pricing, Federal and State Programs, State price transparency reporting
Manage Fee for Service, Channel Performance, Price Protection and other rebates.
Automate end to end chargebacks process with EDI 844/845/849/867 mapping delivered out of box and blockchain capability.
Calculate and pay fees for the retail pharmacies to provide you with service and data .
Managed Healthcare Organizations
Automate formulary rebates for PBMs and Health Insurance Companies .
Manage Market Basket and utilization rebates for the Health insurance companies and PBMs .
Master Rostering Automation – GPO rostering with dynamic address matching, Multi-tiered contracts maintenance, Data validations and COT assignments
Reconciliation of class of trade with internal and external class of trade cross reference
Admin Fee calculation and payment and provide all the details
Calculate and pay GPO Pass-through Rebates when necessary
Maintain full life cycle of health systems direct contracts and prioritize them over indirect contracts based on priority defined by business .
Compatible With Most ERP Solutions including